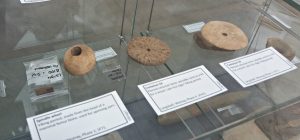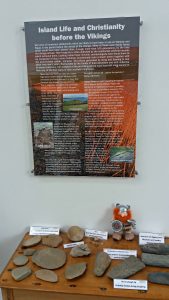 Westray, like the rest of Orkney, is proud of its Norse heritage. Place names in the island are predominantly Norse – Bu, Langskaill, Surrigarth, Vell and so on – and the Westray accent (stronger than the rest of Orkney) owes as much or more to Scandinavia as it does to Scotland.
The Heritage Centre exhibition for 2016/17 focuses on the Norsemen in Westray.
Visitors to the centre can follow the story of the Vikings and their effect on the island right from the first arrivals about 1,500 years ago, to the first settlements in the eighth century and Viking traditions, farming methods, politics and homes.
Discover who the powerful families in Westray were 1,000 years ago, how they worshiped (and who they worshiped), how they got about and how they lived.
You can also find out where to see Westray's viking remains, such as Quoygrew (pictured), Cross Kirk and Peterkirk..