Welcome to the Queen o' the Isles
"Home of the Westray Wife"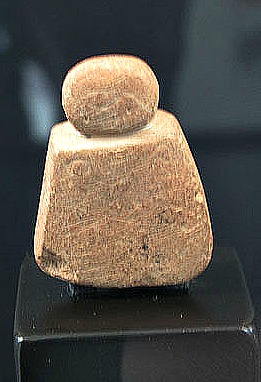 Westray Heritage Centre is a four-star museum, archive and information centre in the island's main village of Pierowall.
As well as staging exhibitions focusing on Westray's history and storing an archive of artefacts, documents and photographs, we have resources for those researching family history, the story of farming, fishing and other trades in the island and an insight into archaeological investigations here.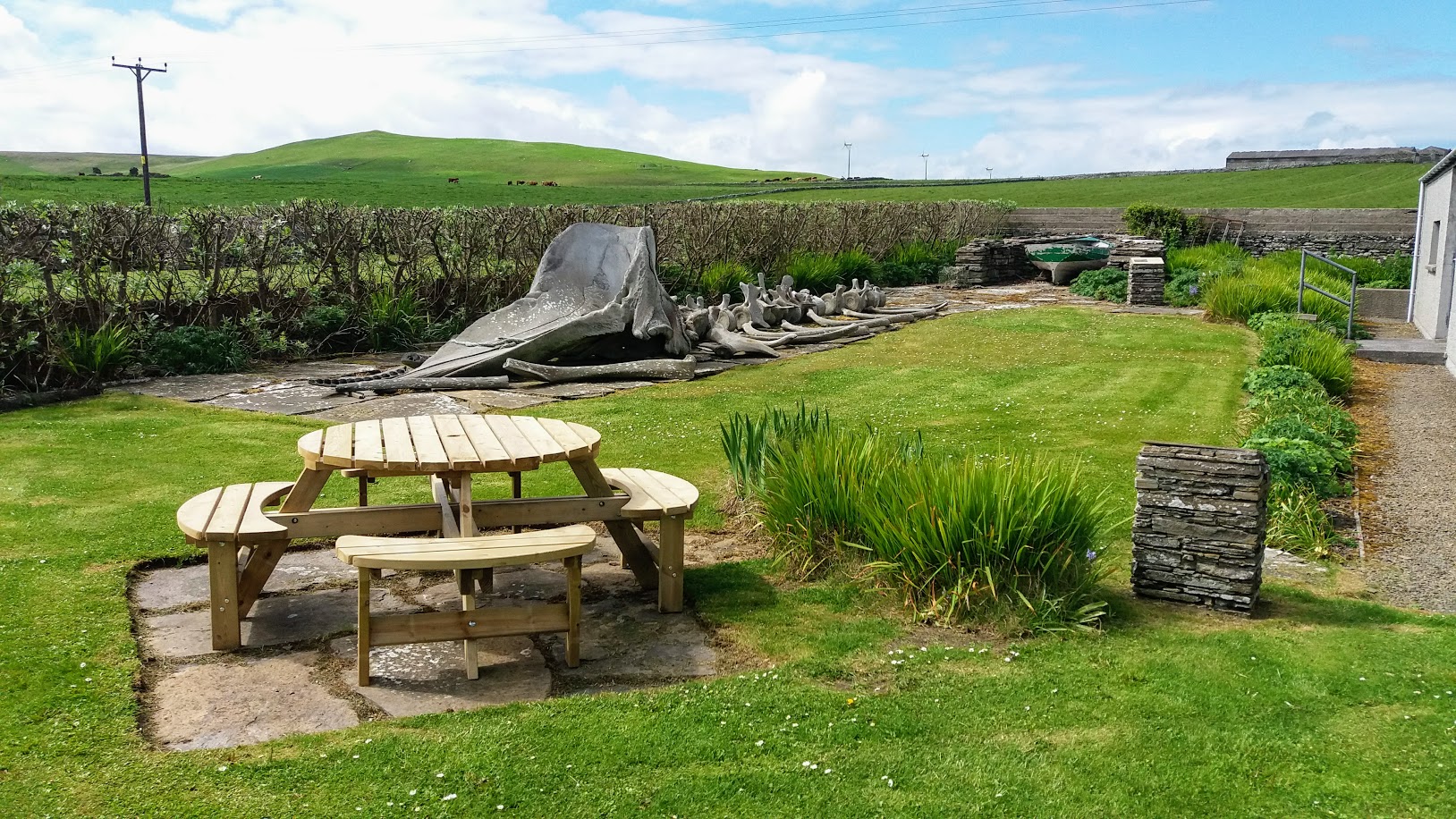 The centre is also the home of the 5,000-year-old "Westray Wife" figurine, also known as Orkney Venus, (pictured above right), found at the Links of Noltland in 2009, and the the fabulous carvings on the Westray Stone, discovered by accident in a quarry Pierowall in 1981.
The monthly Westray island newsletter 'Auk Talk' is produced by the Heritage Trust and available in the island's shops, at the Heritage Centre and by subscription. Contact us at the Heritage Centre for details.
How To Get There
The Heritage Centre is located in the middle of Pierowall Village The local bus service from the Kirkwall ferry can drop you off at the end of the lane. The Hotel is next door where snacks and meals are readily available. The local shops are nearby, as are Noltland Castle and the Links of Noltland.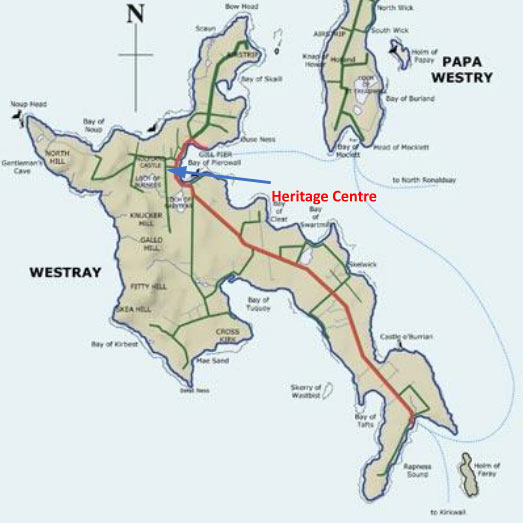 The Heritage Centre is also the official Information Point for Westray.
Contact Details
Address
The Heritage Centre
Pierowall
Westray
KW17 2BZ
Telephone
Email
As a charity the Trust is dependent on income from fund raising, grants, sponsorship and visitors.
Opening Times
May to September
Sunday: 1:30pm – 5:00pm
Monday-Saturday: 9:00am – 12:00pm | 2:00pm – 5:00pm
October to April
Wednesday: 2:00pm – 4:00pm
or by arrangement
Entrance Charges
| | |
| --- | --- |
| Adults | £4.00 |
| Students/Concessions | £3.00 |
| 5-16 Years | £0.50 |
| Under 5 Years | Free |
| Card Holders | Free |