The Westray Heritage Centre has been awarded Full Museum Accreditation.
The heritage centre, which was awarded the accreditation earlier this month on October 5, is situated in the centre of Pierowall Village and was established over 20 years ago.
A significant resource for locals and visitors alike, it has consistently been praised by VisitScotland as a four-star visitor attraction over the last decade and is currently visited by around 3000 users each year.
The accreditation scheme in Scotland is administered by Museum Galleries Scotland (MGS) on behalf of Arts Council England.
The Westray Heritage Trust has this is a highly important and significant step in the development of the centre, which will open up new opportunities to loan and acquire objects — including 'treasure trove' items found locally — as well as helping secure funding.
The aims of Westray Heritage are to collect and preserve items and develop archives of direct heritage relevance to Westray, and to make these available to the public.
In addition to permanent displays, the centre also presents annual or biannual exhibits on local themes such as farming, fishing, archaeology, geology and Vikings.
Current projects for Westray Heritage Centre include starting an audio archive capturing Westray tales in the local dialect, and work on a 2018 exhibition which will commemorate the end of WW1.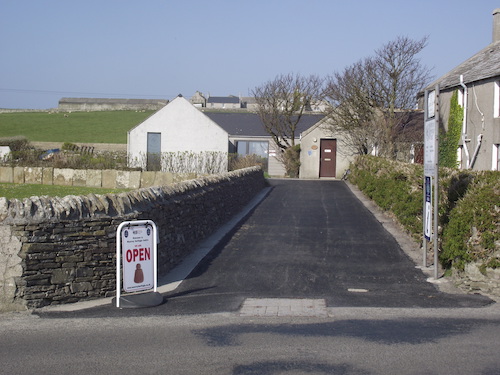 The application for Museum Accreditation has involved meeting nationally agreed standards for museums in the UK, including management of artefacts, information, the opportunities offered to the public and the governance of the museum.
Alasdair McVicar, Chair of Westray Heritage Trust said: "The achievement of Museum Accreditation status is the culmination of the concentrated efforts of Directors and staff of Westray Heritage over an extended period.
"We are proud of the Centre and it is very pleasing that the quality of management and service we have achieved has been judged to meet the high standards required by the programme."
Joanne Orr, CEO of Museums Galleries Scotland, said: "MGS is delighted that Westray Heritage Centre's commitment to governance, collections care and visitor experience have led to their acceptance into the Accreditation Scheme.
"We hope that this achievement will enable the centre's continued development as a valued resource for both visitors and the local community."