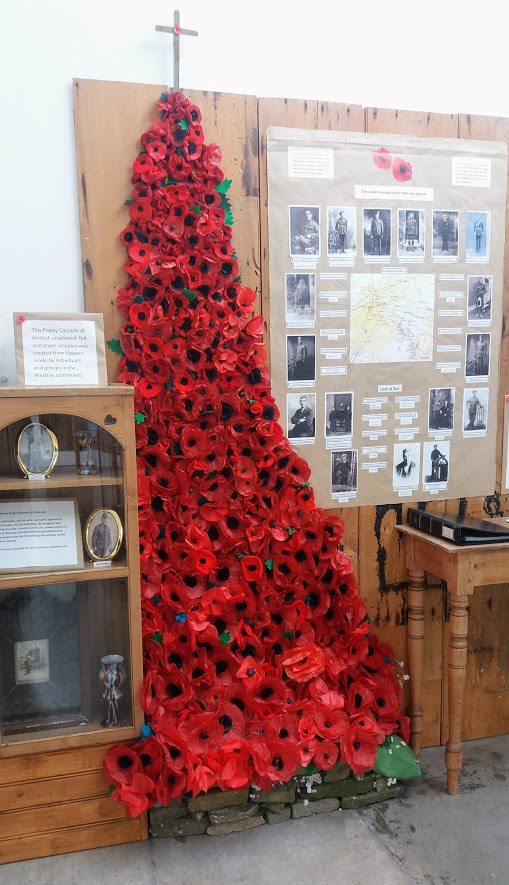 Having marked the centenary of the beginning of the First World War in 2014, the Heritage Centre remodelled the exhibition to mark the end of the conflict.
Each serviceman that lost his life was identified both by his home in Westray and the place where he is reported to have died, while there were photographs from the time, weapons, equipment and medals on display.
Included was a cascade of poppies created by the Westray community. Many folk, including seniors from Kalisgarth care home and children from the school made poppies which were displayed on the poppy cascade.